Our church has a strong vocation to extend the radical hospitality of the Gospel to all people.  This means welcoming all people to our worship service and loving them unconditionally, without judgment.  We value the diversity of people with which God has enriched all of our lives, and we honor rational and constructive conversation between people of different beliefs and viewpoints.  Only by engaging with others can we hope to be formed by the Holy Spirit into the image of Christ.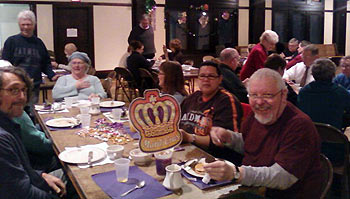 Every Sunday, following our services there are opportunities to welcome one another in the Name of Christ and to spend time together as a family.  There are regular opportunities to gather together for fun and fellowship at other times as well, gathering for parties or meals.
Every week, there are opportunities to serve those in need in our community through our ministry with Beacon House and Sojourner House shelters, the Community Table meal service, the food pantry, and many others.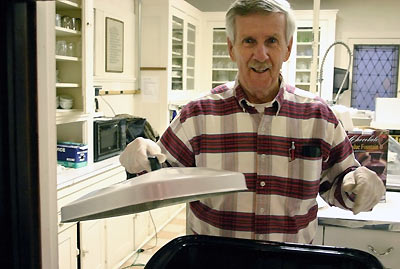 Every week there are opportunities for study and education through systematic study of the whole Bible, Christian theology, Church history, and ecumenical partnerships.
Come and be welcome!